GiSTEQ Flashmate II F-2981 - Photo / Video Adjustable Color Temp. True Color Rendering Continuous Steady Lighting Solution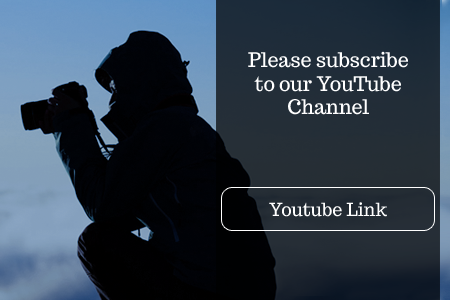 The GiSTEQ™ Flashmate II F-2981 LED Video Light is a lightweight, powerful on-camera continuous LED source that uses special Matrix Lighting technology to light your subject evenly, edge-to-edge without hot spots. Perfect for camcorders or use with your DSLR, the GiSTEQ™ Flashmate II F-2981 dims from 100 - 0% and has enough battery options to ensure that you'll never run out of juice.
You can use readily available AA batteries in the body of the unit without an adapter and switch at will to your Sony-type NP-F50, NP-FM55H or NP-FH60 camcorder batteries. Another unique feature is the ability to gang up to nine Flashmate II F-2981's together to form a large panel.

The GiSTEQ™ Flashmate II F-2981 comes with an easy color temperature adjustment wheel, which can easily go from daylight, (warm 3200K color) tungsten (cool 5500K color), or anywhere in between, simply by turning a wheel!
What is True And Natural Color rendering?

Color is accurately perceived by measuring a light sources' "Color Rendering Index." This means that varying color temperatures directly determine how subject's colors will look in a photograph. By definition, pure sunlight possesses the highest CRI value of 100. This means that any colored object viewed in that light source will be viewed with 100% color accuracy. GiSTEQ Flashmate II Lighting Systems feature a CRI value of 95+, the highest CRI value for LED Lights. This kind of brightness makes your subjects appear more vivid, natural, and truer to its appearance. Using the GiSTEQ Flashmate II Lighting System is like being able to harness the brightness of the sun within a small and compact unit!
Product Features:
Color rendering index rating of over 95

Easy color temperature adjustment wheel (3200K - 5500K)

Accurate & true color for all subjects

198 high-quality LEDs

Battery power indicator

Eco-friendly technology uses less energy

Multiple power source options

16:9 widescreen design

Expandable by up to 9 LEDs

Never gets too hot to touch
Package Includes:
GiSTEQ™ Flashmate II F-2981 LED Video Light
Product Manual
GiSTEQ

™

1 Year Limited Warranty

Specifications
Model

F-2980

F-2981

Operation Current

≤ 2.3A

≤ 1A

Power

≤ 20W

≤ 10W

Beam Angle

60 °

60 °

CRI

≥ 95Ra

≥ 95Ra

Color Temperature

5500K

5500-3200K

Power Supply

DC 5.5V-9,5V

Average Life Span

≥ 100000 hours

Cooling Mode

Natural Ventilation

Volume(L*W*H in mm)

151*56*100

Net weight

325g
Brightness
Model

Distance

Foot candles

Lux

F-2980

0.5M

318

3430

1M

85

920

2M

22

240

F-2981 (LED Lighting Settings: 5500K, 60°)

0.5M

165

1780

1M

40

435

2M

11

115

F-2981 (LED Lighting Settings: 3200K, 60°)

0.5M

156

1690

1M

39

420

2M

10

110
Product Manual & Brochure:




Facebook Comments